Promocja!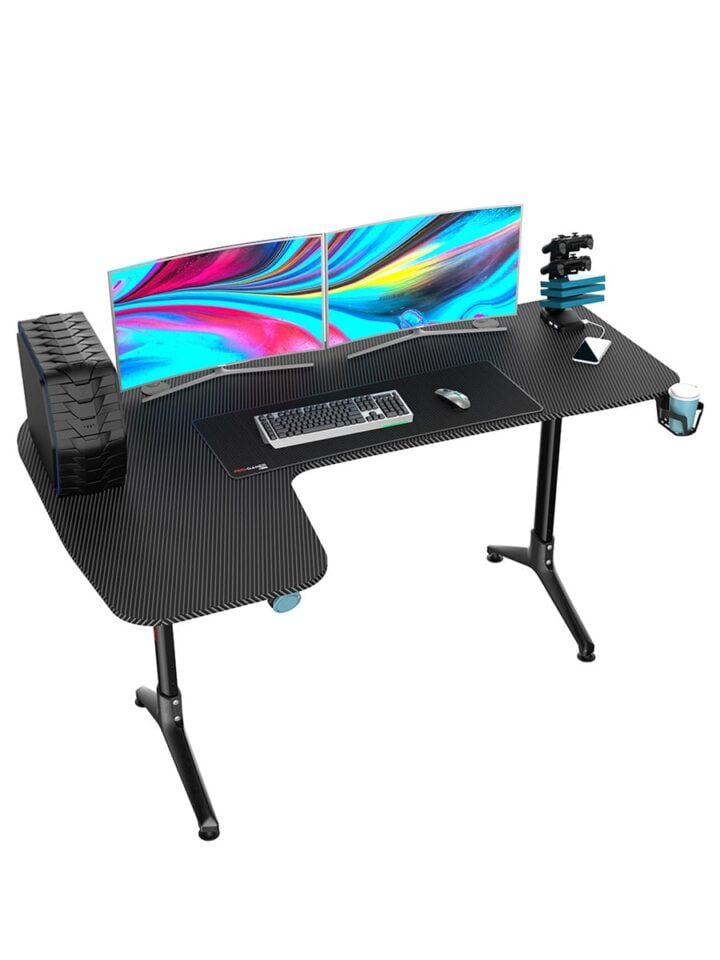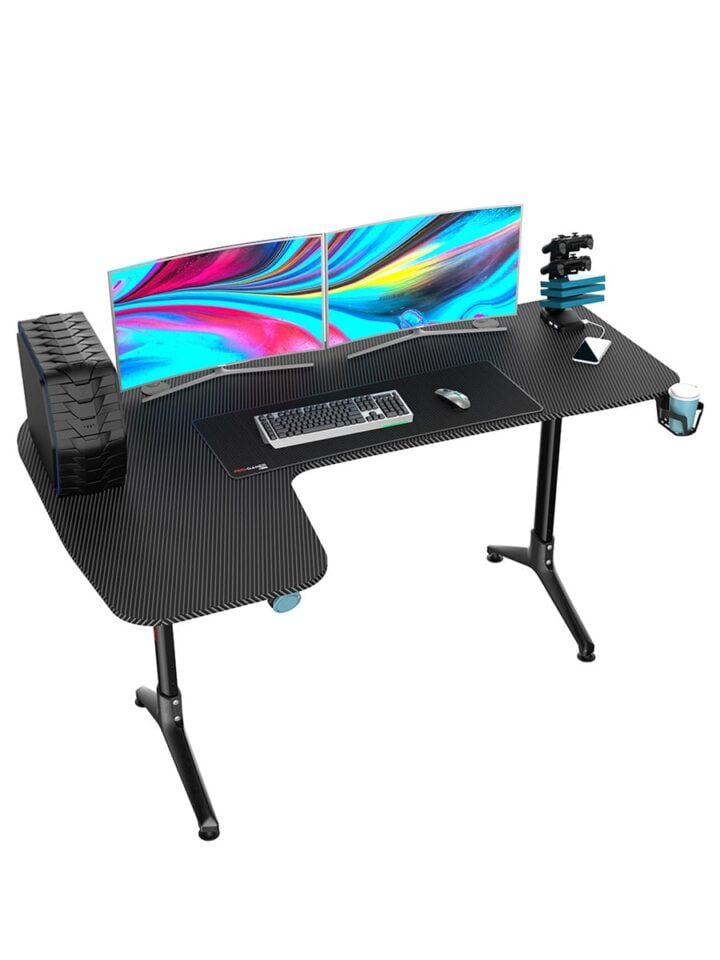 Biurko gamingowe D7000
Najniższa cena z 30 dni przed obniżką: 849,00zł.
Jak zmieścić połowę swojego dobytku na biurku, tak aby nie wstawać zbyt często od komputera? Model D7000 jest odpowiedzią na to pytanie! Co prawda, jego blat nie utrzyma lodówki czy pralki, ale inne niezbędne rzeczy jak najbardziej znajdą na nim swoje miejsce. Uchwyt na kubek i słuchawki, stojak na pady oraz HUB 4 x USB to elementy, które zdecydowanie umilają spędzanie czasu przed komputerem. Daliśmy również możliwość regulacji wysokości blatu oraz podkładkę pod komputer. Poza tym jest to zdecydowanie przestrzenny model, który mimo to nie zajmuje zbyt dużo miejsca.

Opis produktu
Wygodne biurko z akcesoriami. Szerokość blatu – 160 cm, głębokość blatu – 60 cm, wysokość 70/75/80 cm.
Pewne zakupy
Dostawa 24h 
Wszystkie zakupy powyżej 300zł dostarczamy kurierem 24h za darmo. Złóż zamówienie do godziny 14 a zrealizujemy je tego samego dnia!
Oficjalny sklep PRO-GAMER
Jesteśmy producentem foteli i biurek gamingowych – masz gwarancję zakupu oryginalnych produktów z oficjalnej dystrybucji.
Zwroty i gwarancja 
Oferujemy możliwość zwrotu produktu przed upływem 100 dni od otrzymania zamówienia. Produkty z naszej oferty objęte są 2 letnią gwarancją. W razie reklamacji prosimy o kontakt. Wszystkie zgłoszenia realizujemy w 24h!
Obsługa klienta 
PRO-GAMER to gracze a nasza ekipa jest wśród nich! Tworzymy społeczność o podobnych zainteresowaniach i pasji więc jeśli masz pytania czy też potrzebujesz naszej pomocy to skontaktuj się z nami! 
Specyfikacje
| | |
| --- | --- |
| Waga | 31 kg |
| Długość blatu | 160 cm |
| Kolor | Czarny |
| brand | PRO-GAMER |
| EAN | 5903641493543 |
Zamówiłem dwa biurka i fotel, i jestem bardzo zadowolony, podchodziłem do tego dość sceptycznie, ale naprawdę warto czasem wydać trochę więcej, biurka bardzo stabilne, paczka zapakowana bardzo profesjonalnie, jeszcze nie widziałem tak zabezpieczonej paczki i z meblami. Szczerze polecam.
Zamawiałam wiele foteli dla swoich wymagających synów. I odsyłałam ponieważ było to Chińskie badziewie. Natomiast te fotele piszę te bo mam dwa są cudne Piękne i dla wymagających idealne. Chłopcy są zachwyceni. Montaż szybki łatwy wykonanie foteli perfekcyjne .Jesteśmy zachwyceni Dziękujemy
Zamówienie wysłane na następny dzień a dotarło do mnie na drugi. Dobrze zapakowane, jedyny mały minus to instrukcja, która jest dość ogólna do wszystkich modeli, które są podobne w montażu. Pomimo tego z montażem nie było problemu. Fotel wygodny, dobrze wykonany. Myślę że może konkurować nawet z fotelami ciut droższymi od innych firm. Ponadto bardzo dobry kontakt telefoniczny z firmą.
Profesjonalna, miła obsluga. Czułam, że naprawdę ktoś chce mi pomóc i odpowiedzieć na wszelkie pytania, nawet jeśli słyszy je po raz setny.
Profesjonalna obsługa, jak najbardziej polecam zakupy w tym sklepie. Transakcja okazała się szybka i przyjemna
Profesjonalna i szybka obsługa, mimo tego że dostałem Fotel gamingowy bez siłownika, reklamacja została uwzględniona bardzo szybko i siłownik został dosłany po jednym dniu. :)
Produkt bardzo fajny, syn zadowolony. Zamówienie zrealizowane ekspresowo, dobrze zabezpieczone wszystkie elementy do składania. W paczce dodatkowo śrubokręt do skręcania i większa ilość śrubek. Polecam